Quetzals; Family Trogonidae
Quetzal and Trogon Family Workshop
Date: Saturday, January 16th, 10 am PDT
The Quetzals belong to the small Trogonidae Family of 43 species which includes some of the most spectacular and colorful tropical birds including 6 Quetzals and 37 Trogons.
We'll touch upon this family's diversity, ecology, and anatomy to help us to identify and sketch them more accurately.
Lastly, I'll lead you through a step-by-step drawing tutorial of the aptly named Resplendent Quetzal.
Sign up to attend the live event or to watch the replay at your leisure.
> Download your Quetzal Sketching Cheat Sheet at the bottom of this page!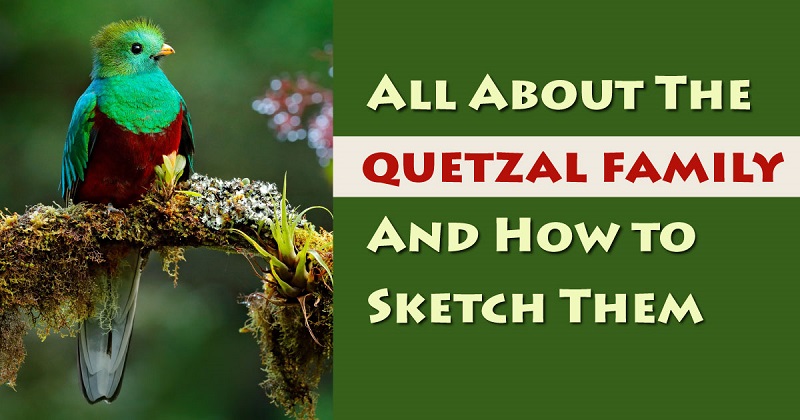 Quetzal-Sketching-Cheatsheet.pdf
Complete and Continue