Manatees
Manatees
Below you'll find a link to a video recording of a mammal sketching workshop I've previously hosted live online.
In the workshop, I share interesting facts about the biology, ecology, and anatomy of the featured species, as well as introducing you to the larger group to which it belongs.
Next, I lead you through one or more sketching exercises including a step-by-step drawing tutorial of the featured species.
Materials needed: most workshops simply require some sketching pencils, paper, and a downloadable reference photo. If additional art materials are required, I discuss those at the beginning of the video.
> Please download your reference photos at the bottom of this page.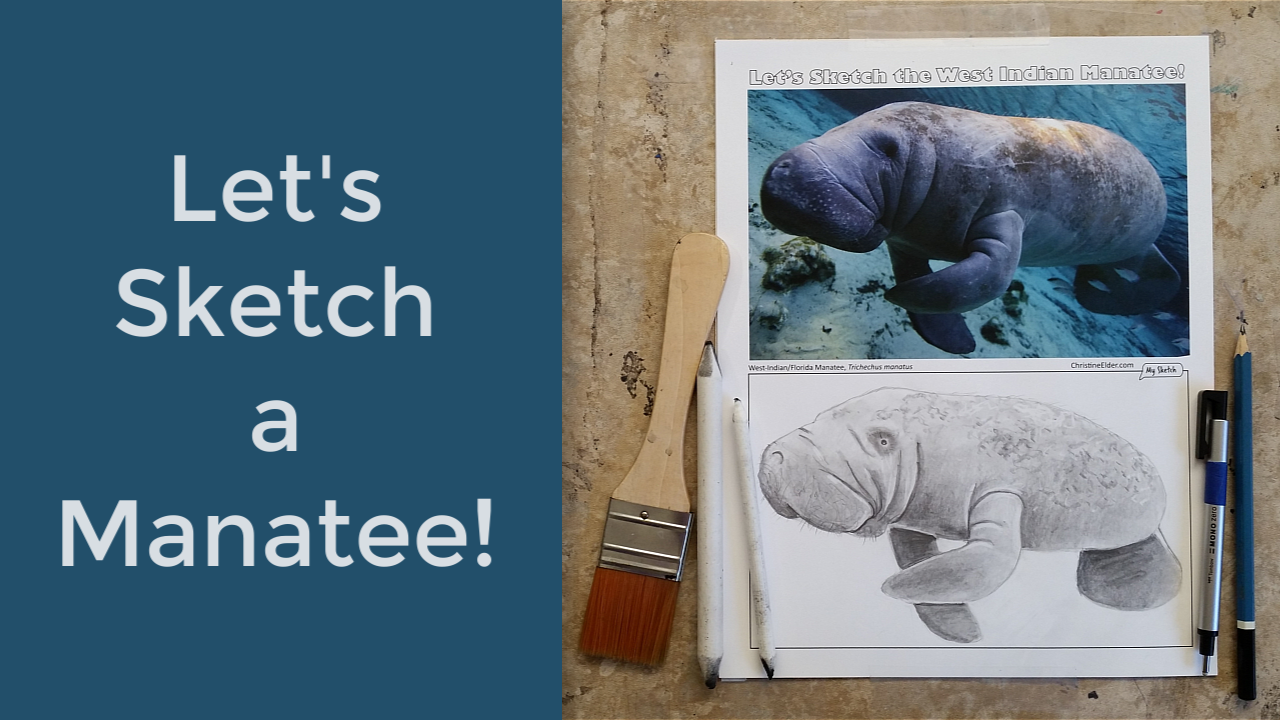 Manatee-Sketching-Cheatsheet.pdf
Complete and Continue