Wing Characteristics
Wing Characteristics
Video on General Songbird Wing Anatomy
Watch the short video below to help you understand the major sections of a general songbird wing, both in folded and flying positions. This will help you both see and sketch these parts more realistically.
CLICK HERE TO WATCH VIDEO (3 minutes)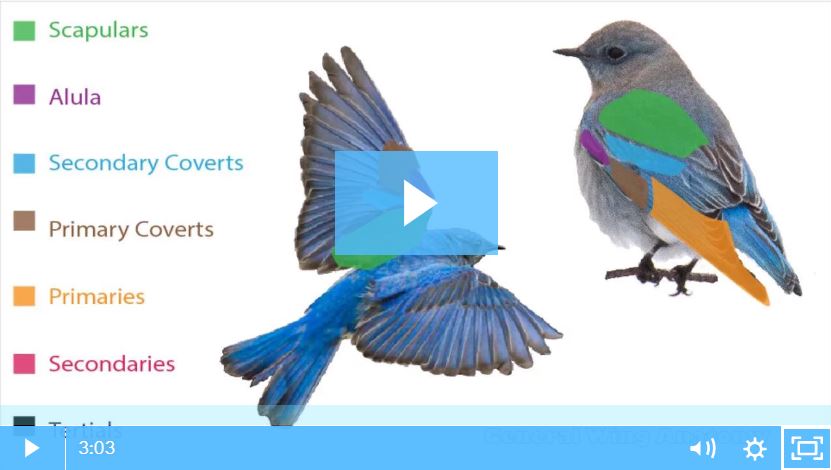 Great Resources for feather identification and sketching practice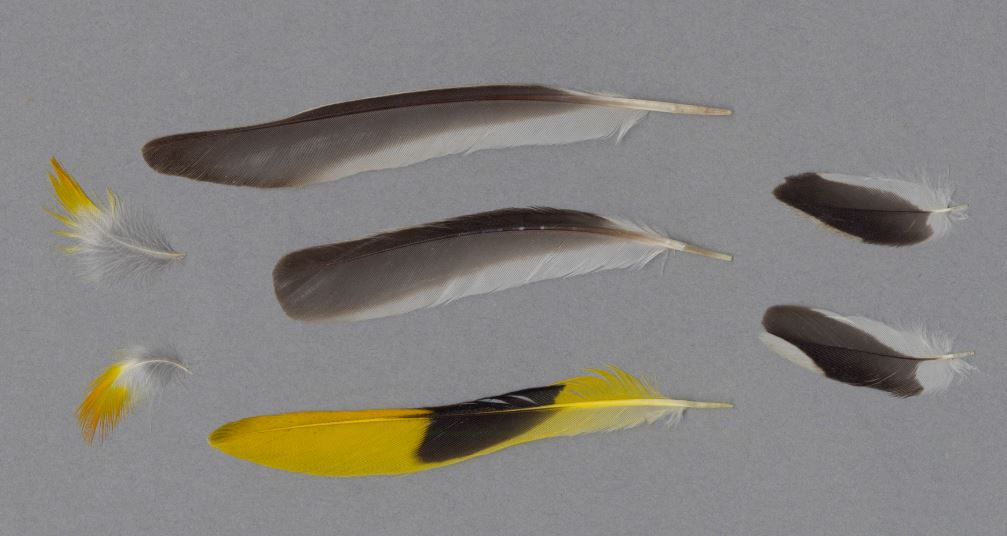 Image of feathers from a Baltimore Oriole from the website, Featherbase.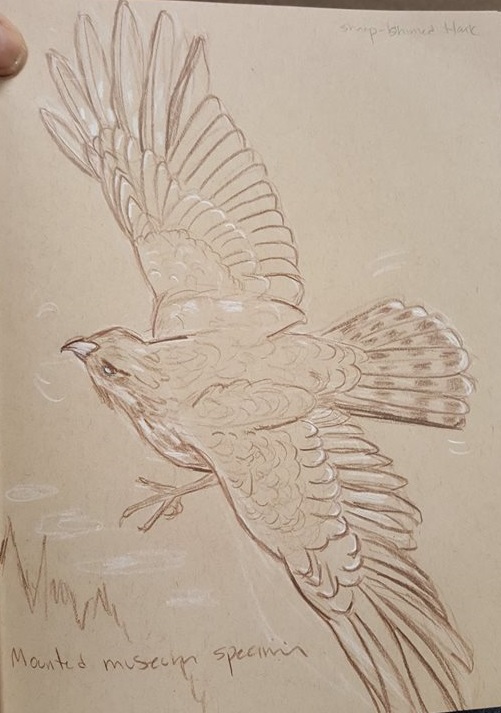 Sketch of a Sharp-shinned Hawk at the High Desert Museum by Christine Elder